Typeset's professional proofreader, Wendy, regularly proofreads manuscripts for authors and publishers of fiction, non-fiction, and manuals. Her service is very popular with self-published authors.
Our proofreader will check the manuscript of your book or manual for:
Spelling (US, UK or Australian English)
Grammar
Consistency
Punctuation
Clarity
Accuracy
Brand voice
Adherence to a style guide
Formatting.
Our service is fast, efficient, and affordable.
For an obligation-free chat about your needs, call +1 517 499 5295 or email wendy@typesetcontent.com.
How Typeset's manuscript proofreading service works
Publishing a book is a big investment.
Of course, it's not just the time and money involved in the actual printing of the book. By the time you're ready to print it, you've spent hundreds of hours, if not thousands of hours, diligently working on the text, honing your ideas and crafting your prose.
So, there's nothing worse than getting your new book back from the printer (or seeing it in the Amazon store) and then noticing a big fat spelling mistake. And if you think it annoys you as the author, wait until the emails start to flood in from your readers!
Avoid those mistakes by having our proofreader check your manuscript before you hit publish.
Here are some answers to our most commonly asked questions about Typeset's manuscript proofreading service:
We're happy to sign an NDA. We understand that your manuscript is confidential until your book has been officially released. We care about confidentiality and we're happy to sign an NDA.
We will need to see your manuscript to quote you a price. The quality of writing differs, so rather than charging by word count, we charge our proofreading manuscripts by the hour, at a standard rate. To give you an accurate quote, we'll need to see the text.
We proofread on a Word doc. Send us your manuscript in a Word document. Our proofreader will provide corrections and comments in tracking.
We'll proofread to your style guide. If you have a style guide, we'll proofread to it. We can also proofread for US, UK or Australian English.
For word-perfect manuscripts, call +1 517 499 5295 or email wendy@typesetcontent.com.
Our professional proofreader can check your manuscript for errors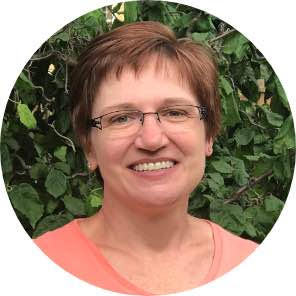 Our proofreader, Wendy Wood, spent many years proofreading and subediting copy at newspapers before she joined Typeset. She also has Poynter ACES Certificates in Editing and In-Depth Editing, and many years of hands-on experience.
When it comes to spelling and grammar, Wendy has seen absolutely everything — so your book is in safe hands with her.
She is very experienced at proofreading:
Fiction
Non-fiction
Children's books
Manuals and guides
Memoirs
Self-published books.
Wendy is based in Kansas City in the US, but she is well-versed in Australian, British and American English.
To talk about your proofreading needs for your book and get an obligation-free quote, call +1 517 499 5295 or email wendy@typesetcontent.com.
What our customer's say about Typeset's proofreading services
"Wendy was fastidious in her reading of my manuscript at both the copy editing and proofreading stages. Not only did she pick up the typos and other errors, she also went deeper to make sure that my points made sense and couldn't be misinterpreted, commenting why she thought the changes were necessary. It really improved the quality of the end product to have her involved at both stages. On top of all this, she worked hard to accommodate tight time frames, which helped me stay on track for publication."

Adam Mullett, author, From "No" to "How?"
Typeset's proofreading, editing, and copywriting services
Wendy and the Typeset team are available to help with much more than just your manuscript and book proofreading needs.
We can also help with proofreading, editing and copywriting services for your marketing and communications needs, including:
Video and podcasting scripts
Ghostwriting and long-form editorial (e.g. books).
We also have a specialist copywriting, editing and proofreading service for horticultural industry businesses.
If you have questions, get in touch. Call Wendy on +1 517 499 5295 or email wendy@typesetcontent.com.