Typeset's experienced proofreader, Wendy, helps bloggers ensure every post is word perfect before it goes live.
Our proofreader will check your blog posts for:
Spelling (US, UK or Australian English)
Grammar
Consistency
Punctuation
Clarity
Accuracy
Natural/native English
Adherence to your style guide
Broken/faulty links
Formatting.
Our service is fast, efficient, and affordable.
For an obligation-free chat about your needs call +1 517 499 5295 or email wendy@typesetcontent.com.
How Typeset's blog post proofreading service works
Whenever you publish something online, it potentially becomes someone's first impression of you, your brand, your blog, or your business.
We help businesses all over the world with their proofreading needs for blog posts, ensuring every post makes the right impression.
Here are some answers to our most commonly asked questions:
We proofread on a Word doc. Proofreading is ideally done on a Word document, before publication. Our proofreader will provide corrections and comments in tracking.
We have flexible service options. We're happy to proofread a batch of blog posts at once, or we can read them as you need them, over the course of a year. Give us a call to chat about your needs and we'll find a solution to suit you.
We're happy to sign an NDA. We understand that your blog posts may contain information that is confidential until it has been approved for release. We care about confidentiality and we're happy to sign an NDA.
We can help non-native English writers. Our proofreader is very happy to proofread blog posts written by non-native English speakers to help bring them up to native level. However, if the copy is very poor, you may need our editing service We may ask for a sample of the writing to help determine which service you need.
For word-perfect blog posts call +1 517 499 5295 or email wendy@typesetcontent.com.
Our professional proofreader can check your blog posts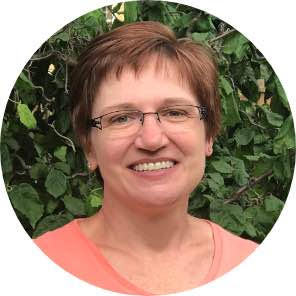 Our proofreader, Wendy Wood, had a long career proofreading newspapers in the US before joining Typeset. She's not just experienced, she's also well qualified, with Poynter ACES Certificates in Editing and In-Depth Editing.
When it comes to spelling and grammar, Wendy has seen absolutely everything — so your blog posts are in safe hands with her. Proofreading blog posts is her bread and butter. It's something she does for Typeset's clients every single day.
Since 2014 Wendy has been working with all kinds of businesses across a wide variety of industries in Australia, the UK, and the US. She's proofread blogs for companies in industries as diverse as information technology, recruitment, manufacturing, real estate, automotive, tourism, finance and foster care.
She's based in Kansas City in the US, but is well-versed in Australian, British and American English. She can edit and proofread to any style guide, including your brand style guide.
To talk about your blog post proofreading needs and get an obligation-free quote, call +1 517 499 5295 or email wendy@typesetcontent.com.
Typeset's proofreading, editing, and copywriting services
Wendy and the Typeset team are available to help with much more than just your blog posts.
We can also help with proofreading, editing and copywriting services for your company's marketing and communications needs, including:
Newsletters (including EDMs)
Ghostwriting long-form editorial (e.g., books)
Video and podcasting scripts
We also have a specialist copywriting, editing and proofreading service for horticultural industry businesses.
If you have questions, get in touch. Call Wendy on +1 517  499 5295 or email wendy@typesetcontent.com.