Our experienced proofreader, Wendy, will check your advertising copy for:
Spelling (US, UK or Australian English)
Grammar
Consistency
Punctuation
Clarity
Natural/native English
Compliance with your style guide
Formatting.
Our service is fast, efficient, and affordable.
For an obligation-free chat about your needs, call +1 517 499 5295 or email wendy@typesetcontent.com.
Get your advertising copy proofread before your campaign goes live
Whether you're a small business publishing a single display advertisement in the local newspaper, or you're a marketing agency launching a big-spend, multichannel campaign for a client, one thing will always be true: you want your ad copy to be error-free.
There's nothing worse than an ad or a campaign going live and then discovering, too late, that there's a glaring spelling mistake. It's always the way. You and your team will have read the ad a hundred times and not have spotted the mistake but, once it's in print, it leaps right off the page at you! How could you have missed it?
A professional proofreader is trained to seek out and correct those kinds of errors. Having our proofreader look over your advertising copy is a fast, efficient, sensible investment you'll never regret.
To ensure your advertising copy is word perfect, call +1 517 499 5295 or email wendy@typesetcontent.com.
Our professional proofreader can check your advertising copy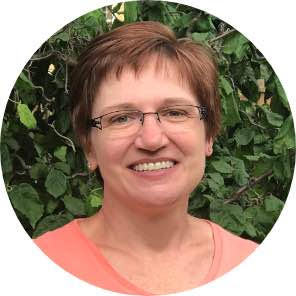 Our proofreader, Wendy Wood, had a long career in newspapers. She worked for nearly eight years at The Jackson Citizen Patriot in Michigan, USA, editing local and Associated Press stories, including the paper's business pages.
Since then, she's spent many years proofreading commercial copywriting for clients across a wide range of industries across the English-speaking world.
She has Poynter ACES Certificates in Editing and In-Depth Editing.
When it comes to spelling and grammar, Wendy has seen absolutely everything — so your advertising copy is in safe hands with her.
Wendy is based in Kansas City in the USA, but is well-versed in Australian, British and American English. She can edit and proofread to any style guide.
To talk about your advertising copy proofreading needs and get an obligation-free quote, call +1 517 499 5295 or email wendy@typesetcontent.com.
Helping businesses with proofreading, editing, copywriting
Typeset is available to help with much more than just your advertising copy. We can also help with proofreading, editing and copywriting services, including:
Video and podcasting scripts
Ghostwriting long-form editorial (e.g., books).
If you have questions, get in touch. Call Wendy on +1 517 499 5295 or email wendy@typesetcontent.com.