Our experienced proofreader, Wendy, will check your menu for:
Spelling (US, UK or Australian English)
Grammar
Consistency
Punctuation
Clarity
Formatting.
Our service is fast, efficient, and affordable.
For an obligation-free chat about your needs call +1 517 499 5295 or email wendy@typesetcontent.com.
Get your menu proofread before you print it
Printing a new menu is a serious investment.
Of course, it's not just the time and money involved in the actual printing of the menu. By the time you're ready to print it, a lot of planning and preparation have been done behind the scenes.
So, there's nothing worse than getting your new menus back from the printer and then noticing you've spelt broccoli or cappuccino with not enough of one letter or too many of another!
It's even worse when you haven't noticed the mistake and a customer points it out.
Sure, customers come for the quality of your food and your service, not your spelling and grammar, but a misspelt menu can feel really embarrassing. (Especially when you have to slide your mistake right under the nose of every single person who walks through the door!)
For a word-perfect menu for your café or restaurant call +1 517 499 5295 or email wendy@typesetcontent.com.
Our professional proofreader can check your menu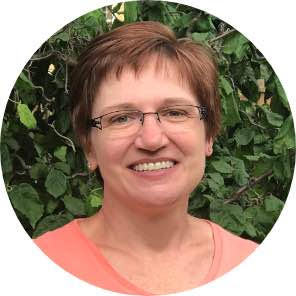 Our proofreader, Wendy Wood, had a long career in newspapers, checking the spelling and grammar of journalists and other writers, before joining the team at Typeset. She has Poynter ACES Certificates in Editing and In-Depth Editing.
When it comes to spelling and grammar, Wendy has seen absolutely everything — so your menu is in safe hands with her.
Since 2014 Wendy has been working with all kinds of businesses across a wide variety of industries, including hospitality, in Australia, the UK, and the US. She's well-versed in Australian, British and American English.
She is based in Kansas City in the US. If you're in the US, a same-day proofreading service for your café's or restaurant's menu may be possible. If you're elsewhere in the world, we can usually get your proofread menu back to you within 24 hours (weekdays).
To talk about your menu proofreading needs and get an obligation-free quote, call +1 517 499 5295 or email wendy@typesetcontent.com.
Helping hospitality businesses with proofreading, editing, copywriting
Wendy is available to help with much more than just your menu. We can also help with proofreading, editing and copywriting services for your restaurant, café or catering business, including:
Newsletters (including EDMs)
Flyers, brochures and other advertising material
Long-form publications (e.g., books, recipe books)
Ghostwriting editorial/advertorial
Ghostwriting your book.
If you have questions, get in touch. Call Wendy on +1 517 499 5295 or email wendy@typesetcontent.com.