Writing an obituary is an awful job.
It's important writing because it's part of a permanent record and it lives on the internet forever.
Chances are when you're faced with the task, you won't know how to write an obituary because you haven't done it often.
Use these guidelines and you'll be able to create a long-lasting tribute to make anyone proud.
Alternatively, you can download our Obituary Toolkit and get everything you need to write the perfect obituary. We've recently lowered our price to $4.99 (from $9.99) to ensure everyone who needs help can get it. Or, you can checkout with PayPal, right now.
Tip: Gather facts
An obituary is a public record historically printed in a newspaper. Newspaper editors would gather all the information needed and write the obituary.
There's a specific style to writing an obituary for news and it's handy to adopt this style when you write one.
Check out the obituaries in your local newspaper or in a place like The New York Times for examples of professionally written obituaries.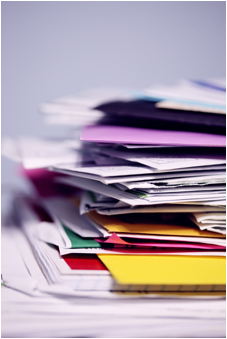 Having a formal structure helps, especially if you're grieving or don't know where to start. Be prepared to spend time digging through old files and even contacting local government offices or schools to confirm dates.
Find out the following information:
Date and place of birth
Date and place of death
Names of parents
Names of siblings
Names of spouses
Names of children
Names of grandchildren
Education history
Military service
Employment history
Date of retirement
Key appointments, honours and awards
Volunteer work and favourite charities
Hobbies or pastimes
Details of funeral or memorial service
Information about in memoriam donations.
Tip: Use a toolkit
Download our 7 Steps to Writing a Thoughtful Obituary toolkit – complete with examples and a worksheet – to help you with this difficult project.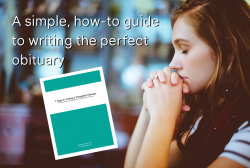 Tip: Start with a story
One of my husband's colleagues recently passed away after a brief illness. It was a tragic death, not least because he had a young family.
My husband was devastated and recounted stories about how this man had supported him so he could achieve professional and personal goals. I'd never met him and regretted it because of everything I learned about him after he passed away.
Surprisingly, when it came time to write a sympathy card before the funeral, my husband was at a complete loss for words. All he could manage were platitudes and he burned through three cards before he gave up entirely.
Even though I'd never met the wonderful soul, I wrote the sympathy card and hit the exact note my husband wanted.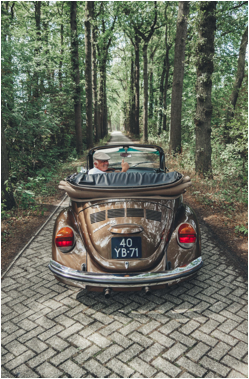 When writing an obituary – or a sympathy card or a eulogy – the easiest way to begin is to think of a story that typifies the essence of the person. It shouldn't be long, but a few sentences set the tone and are enough to make for a memorable obituary.
Trap: An obituary is not a eulogy
A few sentences to set the scene of a life's record are perfectly acceptable, but you don't want to get confused between writing an obituary and writing a eulogy.
If you're writing about a loved one, the task can feel insurmountable; it's easy to slip into sentimental prose.
A eulogy is the time to share personal observations but an obituary is a public record. Keep to the facts and you'll be on the right path.
Trap: Don't make it too long
Try to keep the obituary to one page. For most people, this is enough room to provide all the essential information and provide insight into the person.
If the person you're writing about is a public figure, this can be a challenge, so include highlights and key appointments if faced with a long list of accomplishments.
Be concise in your writing; an obituary is not a biography.
Keep in mind if your obituary is going to be printed in the newspaper, you may have limited space. If the person you're writing about is older, it's a good bet their contemporaries are reading a print newspaper and the obituary section is well-thumbed with every issue.
Trap: Using gobbledygook language
An obituary is not the time to use your creative writing skills. While it might be hard to write words like 'passed away' or 'died' about a loved one, I've seen too many clangers like "left the earthly vessel behind' and 'departed for the great unknown'.
A dear friend recently asked me to help her with her mother's obituary, a woman I'd known for more than half my life. She'd riddled the prose with 'lovingly remembered', 'loving relationship', 'loving family', and 'beloved mother' to name a few.
If you're overwhelmed with grief, don't try to describe the indescribable emotion you're feeling. Instead, stick to the facts and let those guide your efforts.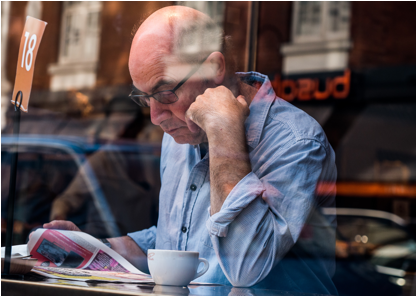 Tip: Write the obituary before the death occurs
My dad was a planner. About a year before he passed away, when he knew death was close, he asked me to help him write his own obituary.
It was the last thing I wanted to do but, like so many other things he taught me in life, it was the best way to go about it. There was no guesswork about what was important to him for the obituary.
It took a couple of drafts before it was finished, but it gave us the opportunity to discuss big moments and reflect together on a life well lived.
On a personal note, it was as interesting to discover what he wanted left out – what he didn't consider important to record about his life. I felt even closer to him at the end of this last project with a better understanding of his motivations and ambitions. I'm grateful for the nuanced insight, something I would have missed if I'd shirked away from the request.
In contrast, when my sister passed away a few months later, we had no idea what to include in her obituary.
She was a public figure in the town where she lived, so there was a lot of interest in her death. She hadn't left instructions, so my family had to construct her obituary as best we could, mindful that she valued her privacy more than most. Every sentence felt like a minefield and the whole thing felt fabricated – because it was.
Both obituaries were hard to write in their own way, but I'd much rather have the benefit of knowing what the deceased wanted over hoping I was doing the right thing.
Tip: Find someone with experience to help
Working with a copyeditor was particularly helpful when writing an obituary.
Fortunately, my sister-in-law had newspaper experience and knew about writing obituaries. She ensured everything followed a traditional structure and was formatted correctly, including punctuation.
When I was struggling with how many family members to include by name, she had clear advice. She knew when I veered into eulogy territory and where I should add more detail.
If you've written an obituary but want a professional proofreader to go over it, get in touch.
Trap: Using the obituary in a grudge match
One advantage of participating in the writing of your own obituary is there's less opportunity for error, even intentional error. Disgruntled survivors or those trying to rewrite history can use the obituary as a final weapon in a long grudge match.
I don't recommend using the obituary to settle a score. Keep in mind it's a permanent record and no airing of dirty laundry is going to change facts or heal a wound. It could, however, lead to long-term regret once the immediate pain fades. Make sure to include the whole life in the obituary, including:
Multiple spouses
Estranged siblings (there's no need to mention they're estranged)
Stepchildren
Unmarried, long-term partners
Tip: Don't avoid cause of death
One of the most common questions people ask when someone passes away is around cause of death. You can simply state it in the first sentence. The more forthright you are in the obituary, the less opportunity for speculation or painful questions from insensitive people.
If you don't want to say specifically how the person died, you can give a clue by asking for donations in lieu of flowers. Readers can draw their own conclusions when you name a charitable organisation related to a disease or an advocacy group working to prevent other people from experiencing the same cause of death.
Format of an obituary
Include information in each of the following headings for a complete record. If there's nothing to include for a particular area, leave it off.
Main details: Full name, age, residence (city/town), date of death, cause of death.
Photograph: Select a photograph to use in the obituary, preferably a headshot in a portrait orientation. Ideally, you'll want a photo that most readers will recognise. It doesn't have to be current, but it should be taken nearer to the end of life than the beginning.
Significant milestones: Date of birth, name of parents, place of birth. Include marriages or significant relationships, including length.
Career: Military service. Career information. Retirement date.
Self-improvement: Education (secondary and tertiary). Public service. Volunteer work.
Religious affiliations
Hobbies: Two or three sentences about personal pastimes. This is also a good place to mention pets.
Important people:
Write one paragraph with a list of the following people. Put groups in chronological order. You can include spousal first names in parentheses for married people. Some people include residence of each survivor but this is less common than it used to be and does present privacy concerns.
Survivors:
Spouse/partner
Children
Stepchildren
Grandchildren
Step-grandchildren
Parents
Siblings
Preceded in death:
Spouse/partner
Children
Stepchildren
Grandchildren
Step-grandchildren
Parents
Siblings
Final arrangements
Funeral/memorial service – time, date, place, person officiating
Burial service – time, date, place
Wake/meal/remembrance gathering – time, date, place
Visitation – time(s), date, place
Donations/memorials: Instructions for donations, in lieu of flowers.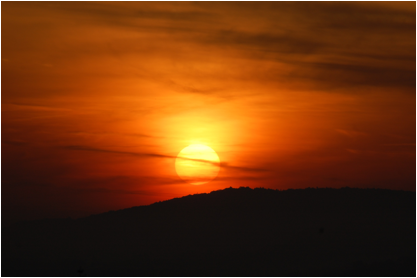 A final word about obituaries
Few people would sign up to write an obituary. I get that – I was one of those people who avoided it.
I've changed my mind after writing several obituaries for loved ones in a relatively short time frame. I now welcome the opportunity to create a long-term record of someone's life and consider it an honour to be involved.
A well-written obituary is a good way to pay your respects to someone you cared about or admired. It's also a good way to control the narrative of your own life after you're gone.
Having someone to help who's not emotionally involved, but explicitly understands all the emotions you're experiencing, is often the best way to get the results you want.
Where to find help writing an obituary
If you need help writing an obituary, or you want to have a hand in developing your own obituary, let us help you. We have developed an obituary toolkit to make the whole job easier. We've packed all our knowledge into 10 pages to help you work through a difficult task. You can checkout with PayPal and pay $4.99.
Have you ever written an obituary? What tips can you share?