Injecting empathy into your customer communications
This 2-hour seminar is especially designed for people who have to deliver bad news to customers.
While that's a task most people would rather avoid, doing it well can be the difference between an adversarial relationship with your customers and continued loyalty. A well-crafted response to a complaint can also prevent you and your brand receiving potentially damaging social media coverage.
The seminar focuses on: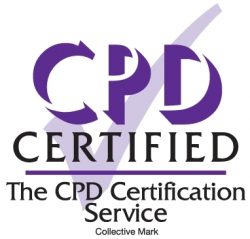 How to be appropriately empathetic in your communications
What words and phrases to avoid
How to construct your letters so essential information is easily absorbed.
After taking this seminar, your customer service teams will have the confidence to communicate in writing with angry or upset people, while still maintaining a good customer relationship with them.
People who attend receive CPD points issued by the CPD Certification Service in the UK.
Who's leading the writing with empathy seminar?
All Typeset writing training is created by journalists and copywriters who have real-life experience in the skills being delivered. Our Injecting empathy into your customer communications seminar was developed in consultation with a large financial institution and has been delivered to dozens of customer complaints professionals around Australia.
What do I take away from the seminar?
In the two-hour CPD-certified seminar, you'll learn how to:
Write with empathy
Deliver bad news in a sensitive way
Structure letters so your customers understand their obligations and next steps
Be confident and concise in the way you communicate difficult subject matter.
You'll also earn 2 CPD points!
Who should attend the Typeset seminar?
This seminar is useful for people working in:
Customer complaints teams
Customer service
Customer hotlines
Any role where it's essential to deliver bad news.
It's especially well-suited for people working in banks, insurance companies and other financial institutions.
Individual and group classes are available
The Typeset Injecting empathy into your customer communications seminar is perfect for any person or department who would like to improve customer relations and experience better outcomes from their writing efforts.
Prior to the seminar, the course facilitator reviews current letters and emails being sent to customers. The seminar is tailored to address the kind of communication used by your organisation, to ensure the material presented is relevant for everyone in the course.
People attending this interactive workshop are encouraged to ask questions, give examples of difficult topics, and discuss ways to improve written communications. The seminar provides a supportive learning environment and gives examples of how common words and language inflame people who are already angry or feeling sensitive.
Not only do you learn what not to do, by the end of the seminar you'll have clear ideas on how to change your writing for the better. You'll leave with lists of word and phrase substitutions to guide you in your future writing efforts.
Registrations open for courses in Perth and London
If you're interested in attending an Injecting empathy into your customer communications seminar, please contact us for an obligation-free chat about course schedules and pricing.
We conduct public and private courses. We'll come to your office or venue of choice. CPD-certified courses are regularly scheduled in Perth and London, but we run writing skills training in any location across Australia or the United Kingdom, on request.
Register now for our next writing with empathy seminar in Perth!
Register your interest in the Injecting Empathy into Your Customer Communications Seminar here: